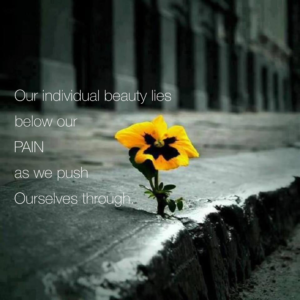 Why do we fear the pain of removing our masks, willingly hiding our truth, disconnected in pain from our true Self and all others?
The topic of PAIN is almost as difficult as forgiveness because it too challenges our beliefs. We are continually encouraged to hide our pain, thereby hiding our truth.
Here's a quick scenario:
A young child stubs their toe and begins to cry. Often, within seconds, the child hears, "don't cry darling, it's okay," and thus immediately is encouraged to abandon the truth of their feelings.
Think of how many times you've heard the same thing, or have said something similar to your own child. Think of how many times you've encouraged a friend not to cry over a broken relationship, saying that the other person is not worthy of their tears. Or, think of when you've told a friend or colleague not to show their feelings during a confrontation.
Without even realizing it we are constantly encouraging one another, and ourselves, to wear masks of bravado that feed our ego, as we try proving to the world how brave we are.
When wearing a mask we abandon our truth, and without conscious awareness, we embody a practice of abandoning our true selves.
This suppressed pain is then embedded into our belief systems, and can then cause us to embody unhealthy behaviors, thoughts and spoken words. This in turn traps us into a vicious cycle of suppressing our truth and often leads to denial and depression.
Don't get me wrong, as souls we are incredibly brave, but in our physical form we have learned that it is easier to show our bravado through ego projections and not our truth. This gives voice to our inner critic to play and allows us to remain hidden in our shadow.
As a fellow human being, I will happily hike solo in snow-covered mountains, high above the treeline, so I believe I am indeed brave. But, I found my true courage when I learned to expose the pain that hid the truth of my soul.
Let me share a recent story of how I set my ego and inner-critic aside and ripped off my mask in front of a near stranger, as I stepped out from behind my shadow and bore my soul.
As happens when you are 48 and single everyone wants to introduce you to a "fabulous man," and so a few weeks ago I accepted an invitation to meet such a man. I arrived at the house, and upon meeting this "fabulous man," stopped and noticed my first thought.
"Wow, he is handsome."
Being aware of exactly how I was feeling in the moment, I realized that my ego wanted to get all flirty. Lately, I have been clear with all my friends and family that I am not dating, but as always enjoyed meeting new people hence my accepting the invitation.
After checking in with my ego, I subconsciously put on a mask of being blocked instead of my expressed truth, which was, "I am not dating."
I had a wonderful evening in the company this "fabulous man" and our friends. Considering our fun evening, the man gave no thought to the "analytical bubble of thoughts" floating above my head and secured my phone number.
My friend Jill was eager to know how my evening went with said "fabulous man." She seemed dazed that I was not interested in dating a man that I described in a text message as, "balanced, charming, super-well mannered, spiritual, good family man, tall, handsome, with an understated sexiness."
After the evening I decided that if he called I would be clear with him about where I am at in this moment of my life, but still accept an invitation to potentially connect on a soul level as friends.
I was having a sundowner with my mom and Aunt when he called. Of course, they were excited for me, as they too wanted him to ask me out on a date. But, out of respect for my being with them, I ignored the call and told them I'd call back later. I reminded them that, at the moment, I am NOT DATING, and so I was not going to waste any man's time. I was clear with everyone that no amount of good looks or charm were going to have an affect on me, as I'm more interested in merely connecting with people on a soul level as friends.
Eventually, I called back, and after clearly expressing my boundaries, we agreed to go for dinner and a drink.
But HOW was I ever going to achieve this? Could I live in my truth?
We met, had drinks, and then headed to one of the city's finest restaurants for dinner. Toward the end of the evening he asked me, "Jacqui, how do you find the courage to pursue your work within the discomfort of so many unknowns, as if nomadic?"
I listened to my being as I embraced his question. I wanted to access my truth from my internal wisdom and knowledge. My body contracted in pain, and instantly my ego wanted to hide this truth. My critic and shadow almost demanded that I hide and present a fabulous brave exterior (mask).
I breathed deeply, leaned back in my chair and decided to speak my truth. Honoring my pain I said, "I confess I may cry when I answer this."
Tears ran down my face as I continued, "This is the toughest thing I have ever done and often I'm scared and wish I was settled with all the comforts that I gave up to do this work. I still feel the pain of the discomfort and sacrifices, but I no longer hide the pain when it rises, like now."
I continued to share until I began to sob and he leaned in and held me. I cried in public with compassion for myself and allowed this beautiful soul, a man I barely knew, to comfort my being and soul. As I allowed myself to express my truth through my pain, I felt safe, seen and loved.
Others can only truly see and love us, if we can feel safe enough within ourselves to show them who we really are.
The rest of our evening was filled with more sharing, and even some more tears, as we engaged in truth without our masks. As souls, we connected.
Later on in responding to a text from said "fabulous man", I thanked him for a wonderful evening, for asking questions and for giving me the space to laugh and cry.
He replied, "You have a gift and the world is blessed that you so badly want to share it. I look forward to meeting you again."
In truth, we all have a wonderful gift to share with the world.
Many of us hide it behind the fear of our pain. We all want to be seen. All of our stories matter as we are all connected, but how do we show ourselves in our individual truth?
How have I learned to step out from behind my fears, moment by moment? How did I manage to bring awareness to my small voices of truth that wanted to be heard by all I encountered?
In 2008, I started my Dare to Ask Journey and in 2012 upon bidding a dear friend farewell, I opened up to my pain. In my entire life, I had never cried so hard. In that moment, I was scared to part ways with this friend. I had bore my soul to him, free of all masks, and I was scared that in our parting I would once again abandon myself. In response to my concern, I developed a conscious practice of awareness to stay connected with my soul, in the presence of my being, determined to never abandon myself again.
In this journey of staying present with all of my truth, I opened up to the connection of impermanence, allowing a full connection with a higher power and all others.
So, what changed for me with my pain?
My Beliefs
I now believe I do not need to feel guilt, shame or blame, so as to hide the truth of my pain behind a mask.
My Behaviors
I can now openly own, feel and express the truth of my pain.
My Thoughts
I no longer feel shame when I need to express my pain.
My Spoken Words
When it hurts, I tell people.
At times, in the moment our truth may hurt another, but it is less damaging than the hurt we cause ourselves in suppressing our pain. With courage, people can connect in and with our truth maintaining compassion for self, removed from all judgment.
With that being shared, now is a good time to reexamine the philosophy of the Dare to Ask Journey as we turn to examine our inner critic.
In my first 3 Topic blogs I dealt with CHOICE, a journey of Ego Release. This first step in the Dare to Ask Journey deals with accessing our internal wisdom and knowledge in a discussion of our beliefs, behaviors, thoughts and spoken words with the topics of Change, Suffering and Forgiveness.
Now, we are entering the journey of Silencing our Inner Critic with the intention of finding Freedom. Once again, we must access our internal wisdom and knowledge in a discussion of our beliefs, behaviors, thoughts and spoken words with the Topics of Pain, Acceptance and Truth. Behind the fear of our pain, we can see ourselves in acceptance and truth. With our mask removed we can look in the mirror. Here we can step out from behind our individual dark. In silencing our inner critic we can truly express our light, without shame, blame, guilt or mask.
The Dare to Ask Journey
A step-by-step process to help you (re) connect with your entire being: Mind, Body and Soul.
Intentions to be consciously embodied

Ways of Being to be understood
Topics

 for daring questions

STEP 1: How to SEE Yourself
Beliefs
Change
"Release from your Ego"
Suffering
Forgiveness
STEP 2: How to ACCEPT Yourself
Thoughts
Pain
"Silencing your Inner Critic"
Acceptance
Truth
  STEP 3: How to LOVE Yourself
 Behaviors
 True Will
 "Stepping out from the fear of your Shadow"
Intrinsic Value
STEP 4: How to CONNECT in a space of LOVE with ALL others
Words
Self Love
 "Connecting with your Higher Power to live a life of joy in the present moment"
Life's Purpose
In the 3 years of breaking open to all of myself I have cried often.
Last week I cried with my mother and let her hold my truth. I felt safe.
In the same week, I cried with my ex-husband Russell as he stroked my back and comforted me in my pain. Again, I felt safe.
Just this morning I shared with a friend, through tears, how, once again, a week ago I was ready to abandon myself, and my purpose, in the desire to save another. Then I told her how, in the next moment, I found the courage to stand in my power and tell this person why I would not abandon myself for them. In my friends questioning she found understanding of self and she too cried. We both felt safe.
I told her that finding my own safety affords me the courage to share the story of my struggle, to honor my soul nature, my God-given gift and connection to serve.
And to sign off, as with all things impermanent, I had to consider if my statement of "I am not dating," was just another mask. What was there to fear?
So I have now accepted an invitation of an actual date with this "fabulous man" for next week. I guess I will find out the answer to this question, as I continue to cultivate the courage to be present with my ego released, my critic silenced and my shadow lifted.
I hope in this space of compassion for myself that I can wear the prettiest dress in my closet, allowing all of my being and soul to this date, as I continue to live with acceptance of my uniqueness and in love with the life that I have been given.
Submit you Dare to Ask Question or Personal Story on Pain.
As always, warm love and regards,
Jacqui Burnett
I share my poem that is the platform of the Dare to Ask Journey and Philosophy.
Love
In order to change we need to suffer forgiveness.
In forgiveness we expose and mourn our pain.
In pain we bare our soul to acceptance.
In acceptance we surrender fear to our truth.
In truth we free courage to trust our true will.
In true will we find compassion to honor our intrinsic value.
In intrinsic value our soul nature unveils self-love.
In self-love space opens to the essential peace of life's purpose.
For this is our God given gift.
For this is choice.
For this is freedom.
For this is living.
For this is love.
… Jacqui Burnett
Copyright© Jacqui Burnett 2013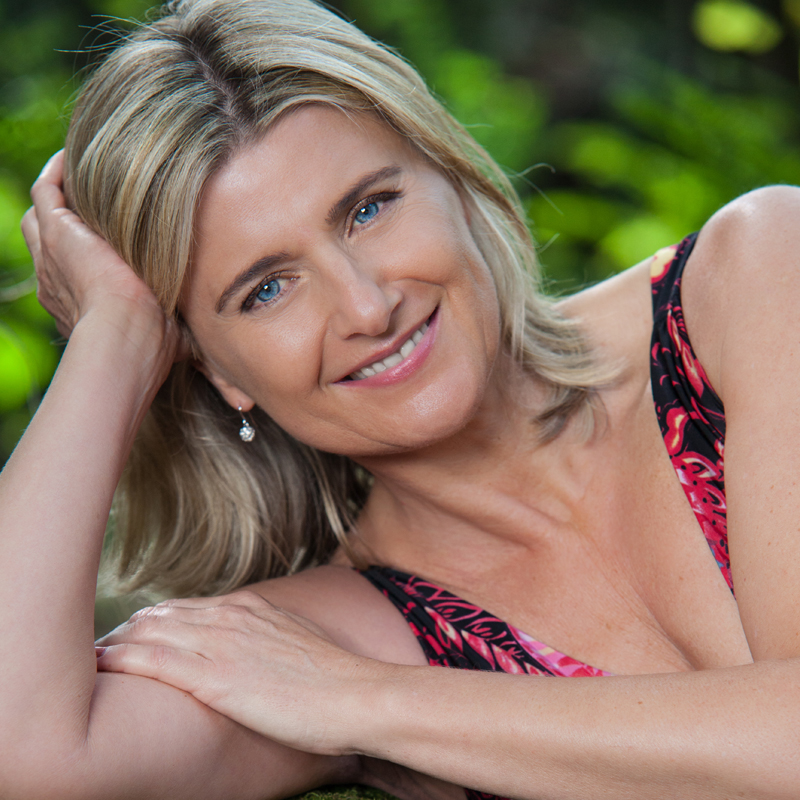 As a Spiritual Revolutionary, Jacqui Burnett Dares you to reboot your Spirit, to awaken your body, mind and soul, to Be Love in all that you Believe, Think, Say and Do.
View Full Biography