When life's avalanches present you with change, how do you respond?
We are often faced with three different types of change:
Natural Change – occurs when one moves through the human life cycle, such as going from crawling to walking, or the transition from being a teenager to being an adult.
Unplanned Change – occurs when unexpected events happen, such as natural disasters, illness, loss of a home or winning the lottery.
Planned Change – occurs when one has a desire for change, such as getting a new job, going on a diet or ending a relationship.
Some of us move through change without any intention or expectation, fully accepting whatever unfolds. Others move through change with intention or expectation, attaching preferred outcomes, irrespective of the control they may or may not have.
Here are two examples:
Natural Change – A friend of mine, who's 54, was devastated when she received the news that she had reached full menopause and agonized at the world's cruelty. While another friend, who's 40, received the same news, approached this change with gentle curiosity, fascinated that she had reached this milestone so early.
Unplanned Change – Another friend, the day before her dying father slipped into a coma said, "I wish he would just hurry up and die – this is such an inconvenient time in my life". While a different friend, on hearing her mother had two weeks to live, said "Jacqui I have been so busy at work I have barely noticed my husband or my children lately. My mothers illness is a message from the universe to slow down and not only in a crisis."
We often believe that Planned Change is easier because we tell ourselves that we are in control. But even planned change can be challenging, especially if its disrupted by natural or unplanned change. Whenever we struggle to accept the events of our life as they unfold, fear can arise, causing us to feel out of control and unhappy.
What we forget in these moments is that we always have a CHOICE. We can choose to resist the changes of our lives or choose to stay open to the gift and the learning that is intended in that moment.
As Viktor Frankl said, "The last of human freedoms – the ability to chose one's attitude in a given set of circumstances."
Let me share some of my stories of change and what unfolded when I forgot I had a choice.
From the first moment I stepped into the Northern Hemisphere, it was love at first sight. It was beyond explanation. I just knew I wanted to move there and soak up the changing seasons, culture, theatre and food. To this day, the Northern Hemisphere feels like home.
My husband, Russell, and I shared a dream to live abroad. So in 1998, after taking a trip around the world to explore our preferred destinations, we both decided that North America was our future home. At the time, I was entering Graduate School, so we agreed to move there once I completed school.
Yet, during this time I discovered my husband's heartfelt desire was to be a Doctor. After some discussion, I happily suggested that after graduation, Russell attend medical school. We would put moving to North America on hold, and I would go back to work. Overall, we'd scale down and lead a simple life close to the University that Russell would attend.
Once I graduated, Russell shared that he was not up for another decade of studying. He, too, had decided to attend Business school and hoped to study abroad, as securing an international accreditation would make our move to North America easier.
He wasn't accepted abroad, so he attended school in Johannesburg and spent a semester at Duke University, Fuqua School of Business on a student exchange.
Once Russell completed his studies at Duke, he travelled from Durham to New York and applied for jobs. But, 9/11 hit, the stock market crashed and all the jobs he was hoping to secure were put on hold.
Determined that we weren't going to let this stop us, we decided to apply for immigration to Canada. It was a 12 to 24 month process, so we put having a family on hold and continued to enjoy our careers. During this time, I had never felt happier. The dream that I had since I was 21 seemed within reach.
Then another unplanned change struck. In 2002, Russell told me he didn't want to leave Africa. He said, "My feet are born into the red soil."
I was devastated, but stayed a supportive wife according to my beliefs. We decided to move to Cape Town, the city where we met and fell in love. Russell missed the sea, and I missed the mountains. We then bought a piece of land to build our dream home.
I began to organize the logistics of building our new home and Russell bought a business. The plan was that I would find a job in the nonprofit sector (another dream of mine), write my book and we'd consider starting a family. We even researched and discussed theologies and philosophies to raise our children. Our Jewish friends told us we were, "fabulously crazy," at our serious thought of converting to Judaism. A community we admired and a philosophy we respected.
Then all hell broke loose.
Within two months of Russell starting his new business he came home and told me, "something's wrong."
I went in to help investigate, as the problem was not obvious. After going through heaps of boxed papers, and calling all creditors and debtors, the truth of the business financial situation was revealed – there was no financial alignment with what was represented in the sale or used in the due diligence.
Russell experienced a complete breakdown, and I was asked to help run the business.
I didn't want to do it. Russell's Father (whom I loved dearly) felt that it was my duty. I spent days crying on my friend's shoulder, but I desperately wanted to be a good wife, so I caved and said yes. Eventually, as Russell's health got worse, I stepped up as Managing Director.
A court case ensued against the previous owner, and soon after, one began against Deloitte.
I worked 14 to 20 hours a day, 7 days a week. By 2008, I had achieved leading the company to profits; however, my chronic fatigue was causing my health to fail. My ego satisfied, my soul depleted. I informed the Board I was unable to honor my position and submitted my resignation.
In March 2010 the business was dealt a major shock at the loss of a large customer. I was asked to return to the business for a few months. I begrudgingly agreed. I was there to do a job, and did so as quickly as possible and left. Russell and I fought all the time.
At that time, the court case against Deloitte was reaching its peak, so I agreed to work on it full-time until its end. But, I was angry as I was not working full-time in non-profit, not writing and did not have a family. I began to hate myself and everyone else.
By 2011, I was tired of hiding what I wanted. I broke underneath my own resistance to all the unexpected changes that had occurred. I had forgotten that I always had the choice to say, "NO!" A decade of changes had brought me to my knees.
I wanted to blame everyone, but I was the only one who continually ignored my own inner truth and put other peoples' needs before mine. The only person that was to blame was myself.
As I sat alone at 11,300 feet (as shared in my blog), I reflected on how horrible I had been to Russell over the past two years. Though I loved Russell deeply, we wanted different things. I then realized our repeated divorce discussions had finally come to a head. I decided we would finally separate, and I would listen and show love for myself.
I knew changing my life would hurt myself and others, but not living in my truth was hurting myself and everyone else more.
The next day I calmly told Russell that I was never returning, and he said, "fine, I'll join you in a year or two when I can."
This time I said no. I loved him too much to let him make the same mistakes that I had made. If he wanted to move, he had to do it for himself and not for me.
Acknowledging and beginning to change the form, content and future course of my life scared the hell out of me, but I knew it was time to speak and live the truth in my heart.
I knew change could only occur if I had the courage to question everything I knew and believed to be true, and that I could only change with conscious awareness, trust and acceptance for everything out of my control.
So I Dare to Ask you, how do you react to change?
With a positive attitude and see the gift or message the universe is offering you;
Or, do you struggle with complaining, blaming, denial, delaying, resisting or fighting the change
If you want to approach change with more conscious awareness, and a curious and positive attitude, then I invite you to share your Dare to Ask question or personal story on change this month (to submit click here and fill out the form).
As mentioned previously, each month we will share questions and stories as we explore our individual ways of being, so that we can move towards opening up to your most authentic self.
I look forward to your questions or inspiring stories and will respond to one each week on my weekly blog.
As always, warm love and regards
Jacqui
This poem is inspired by my soul opening to the gift of change, when I was brave enough to stare into the eye of the storm and face my truth, during a painful unplanned change.
Is It Over?
You entered my life with the force of a hurricane,
Unashamedly.
Like the wind,
You ran through my fingers and were gone.
Like the rain,
You landed and left.
Destroying what you could,
The trail of havoc witnessed by all,
Leaving no foundation.
My voice silenced in the storm.
Breaking my soul open to speak.
… Jacqui Burnett
Copyright© Jacqui Burnett 2014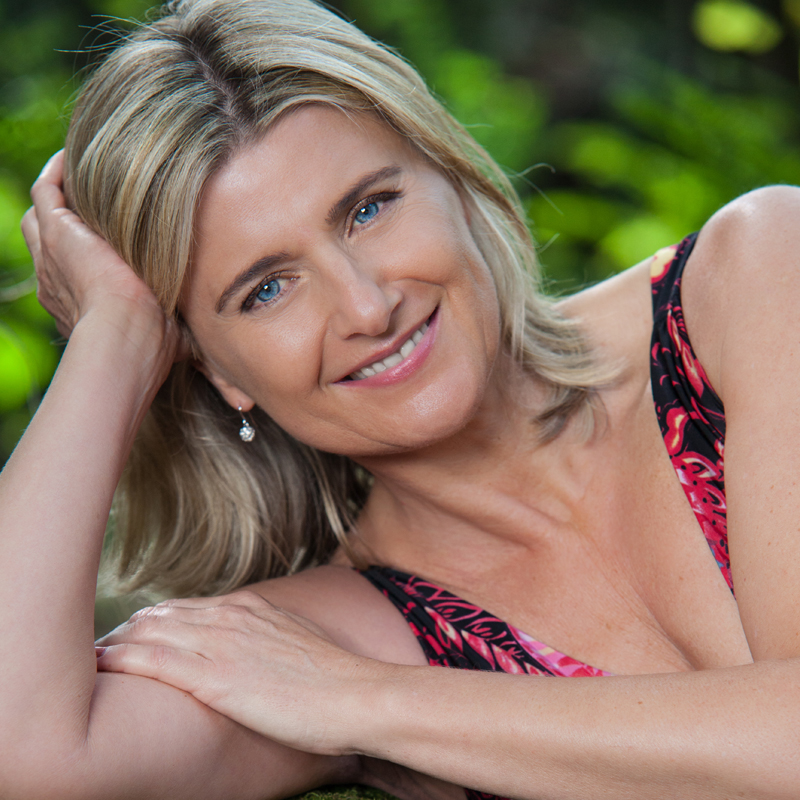 As a Spiritual Revolutionary, Jacqui Burnett Dares you to reboot your Spirit, to awaken your body, mind and soul, to Be Love in all that you Believe, Think, Say and Do.
View Full Biography