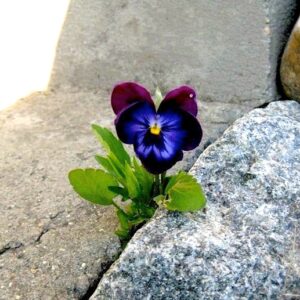 Dear Jacqui,
I am in a difficult and verbally abusive relationship but have been with this man for 38 years since my final year at school. I had two beautiful daughters who grew up with a largely absent father but we're blessed with material things – lovely home, good school etc..
I have left on three occasions but my husband has a narcissistic personality and manages to guilt me back (also employing immense charm) every time. This leaves me feeling disempowered and incredibly angry with myself as I am not being true to myself and my needs.
However, I have found myself stuck as there is just never a "good" time to leave. My daughters are both married and I swore that when the last one left I would move on BUT now I have a grandchild and friends who tell me to stay as it's just too complicated to be a divorced granny and grandpa…….. And so I stay.
I realize that I need to either leave or change my behavior/attitude/way of dealing with this and I try the latter for the most part. But every now and then when the abuse becomes overwhelming I just want to run and get away from it all and yet I stay stuck and angry with myself for being so spineless and lacking in courage to extract myself from an unrewarding and unloving relationship.
Your input to alleviate my ongoing turmoil and confusion would be most appreciated,
Regards Rebecca
Dear Rebecca,
Verbal abuse is a difficult topic, especially since it is easily hidden. Often, the abusers don't realize that what they're doing is harmful to another. Without the bruises or scars of physical abuse, it's easier for people to ignore and/or deny it.
But, bullying, sarcasm, shouting, teasing, and even charm do leave internal scars. Worst still, many on the receiving end are in denial of its existence, as others look on in horror.
Let me share a story of my own experience with verbal abuse and what I learned from it.
In 1996, Russell (my boyfriend) and I decided to move in together. This required me to move to a city that was a 2-hour flight away from my family. The day before I departed my parents hosted a farewell lunch, and a childhood friend and I attended.
Immediately, it was clear that my father was in a bad mood, but this was not uncommon. He started having intense mood swings when I was in my teens – a stark contrast to my preteen years.
Embarrassed by how he was behaving in front of my friend, I tried to make light conversation. He merely grumbled responses. Before dessert, my father left the table and told everyone that he was going to watch television.
I had been nervous the entire lunch and kept wondering what I had done wrong. I politely asked if he could stay for the rest of the meal, reminding him that I would be leaving the next day.
In response, he exploded and started screaming. He told me that I was no longer a child of God, and that as a divorcee, I was no better than a fucking whore. Also, he said that Russell was of no consequence, and that a man who was prepared to date a divorcee had no self-respect.
Ashamed and devastated, I burst into tears and screamed back in defense.
Then he said, "I won't even be in my own house with a woman like you," got in his car and left.
Embarrassed by my emotional outburst, I excused myself after dessert so that my father could return. I said my goodbyes and returned to the city.
The next day I called my father to apologize for shouting at him. Our 20-minute call consisted of him screaming and repeating the words from the day before. I just sobbed uncontrollably, begging him to stop, as my friend gently consoled me.
Even as a 30-year-old woman, I was still desperate for my father's love and acceptance. But, what my childhood friend said next surprised me the most.
"Jacqui I have watched this abuse through our teenage years, and at times, as an adult. You have a CHOICE. You can stop this."
I told her she wasn't making any sense, as I had tried everything I knew to stop his behavior.
"No Jacqui," she responded, "only he can stop his behavior, but only YOU can look after yourself. You can stop this if you are no longer present to receive it."
It took me a few more years to make the change, but I had to look directly at my truth and my fears. Also, I knew that doing it alone was not possible, so I turned to Russell, friends, some family and a therapist for support.
Following is what I examined within myself:
My Beliefs
The God I knew and loved would never disown me for my divorce.
My Behaviors
I had tried to talk to my father many times. We even exchanged letters. Every form of communication resulted with him literally telling me to, "go to hell."
I loved my father, but unless he was willing to see the impact of his words, I would need to end all contact with him.
I expressed what I needed to continue our relationship, which was for the shouting and abuse to stop, as I needed to feel safe with him. He once again told me to, "fuck off."
My Thoughts
His words were only true if I believed them.
I could not stand up to his abuse. This did not make me weak.
I was not a fucking whore.
I could take care of myself and honor my own choices. My choice was tough, and I missed my father dearly, but I felt safe and I was happier.
 My Spoken Words
When people asked why I no longer had a relationship with my father, without shame, I told others that I could not tolerate his abuse.
Now, I ask that no judgments be made toward my father, mother, siblings or me. My father's journey is his to make, and his to change, as I did. See earlier blog.
All anyone can do is see that there is always a CHOICE. I say this so that you can maintain compassion for your husband, as you make your choice of change.
Now lets apply this process to what you have shared with our community.
According to my assessment I will put your written words under the headings below. You can correct as you see fit. I will then present you with Dare to Ask Questions to examine in TRUTH.
Your Beliefs
By implication, you believe verbal abuse is unacceptable.
Your Dare to Ask Question on your Beliefs
Will you ever believe verbal abuse is acceptable?
If the answer is no, then what do you want to change about your situation?
Your Behaviors
You have left 3 times, returned, but you are still in turmoil and want to run away.
You want the abusive behavior to stop.
You have not honored your promise to yourself to leave when your last daughter left home.
You tell yourself that you stay because of your grandchildren and what your friends say about it being too complicated to leave.
Your Dare to Ask Question on your Behaviors
Why did you really return on those 3 occasions? Are you actually blaming your husband's charm, guilt and narcissism or did you make the choice to suppress your truth and return?
When you returned the 3rd time, did you believe the abusive behavior would stop?
Is there ever a good time to leave a marriage?
Is this your life to live or is it the choice of your grandchildren and friends? Would they not love you unconditionally?
Are you going to let complications and obstacles stop you from honoring your truth?
Your Thoughts
Feelings of disempowerment and anger.
Not being true to yourself and your needs.
Believing you are stuck.
Believing you should leave or change your behavior, attitude or way of dealing with this.
Believing you are spineless and lacking in courage.
Viewing your relationship as unrewarding and unloving.
Your Dare to Ask Question on your Thoughts
What fear is causing you to give up your individual power, allowing you to get angry with yourself?
What are your needs and what is your truth?
What fears are holding you back, keeping you stuck?
Do you really believe if you change your behavior, attitude or way of dealing with the abuse, that you will suddenly believe the abuse is now acceptable?
Why do you verbally abuse yourself, referring to yourself as spineless and lacking in courage? (You found the courage to post your question for the world to see).
Do you believe you deserve a rewarding and loving relationship?
Your Spoken Words
Rebecca, you will have to complete this section for yourself. What truth do you share publicly with family, your community, a professional and or friends?
However, consider these thoughts / questions?
Do you ever excuse his behavior or justify it to others, to avoid embarrassment or shame?
Bring awareness that in your staying or in your leaving, they are both choices.
Do you ever refer to yourself as spineless and lacking courage to others? If so change this belief about yourself. (Possibly consider doing some inner critic work with a skilled professional.)
Please undertake the above exercise in TRUTH. Tap into your inner wisdom and find the courage to listen to yourself. Stare your truth in the face, so you can identify your fears. Then embrace your fears in truth, so that you can step out from behind them in order to harness your courage to make your change of choice.
In summation, I can see two possible choices. Please know that both will be difficult, as the behavior that you are each displaying is an established habit, set like concrete. Each will require time, work and support, but either can lead to a rewarding change.
Your husband acknowledges his behavior and gets professional help. This can only be achieved if he believes he has a problem, has a real desire for the change and is willing to invest the time. You will both have to be very patient, as it appears the behavior is not new. I would recommend couples therapy as well.
You can leave and remove yourself from ever having to be attacked again. You will need to closely examine and align your beliefs, behavior, thoughts and spoken words. Some of them will need to change in order to bring them into alignment. Likewise, I would recommend that you recruit ample support in the form of a professional, family and friends.
Thank you for your courage to share your fears, vulnerabilities and questions with our Dare to Ask Community.
We look forward to hearing from you in the future as you blossom through the concrete, in Truth.
Warm love and regards, Jacqui
Click to submit your Dare to Ask Question or Story.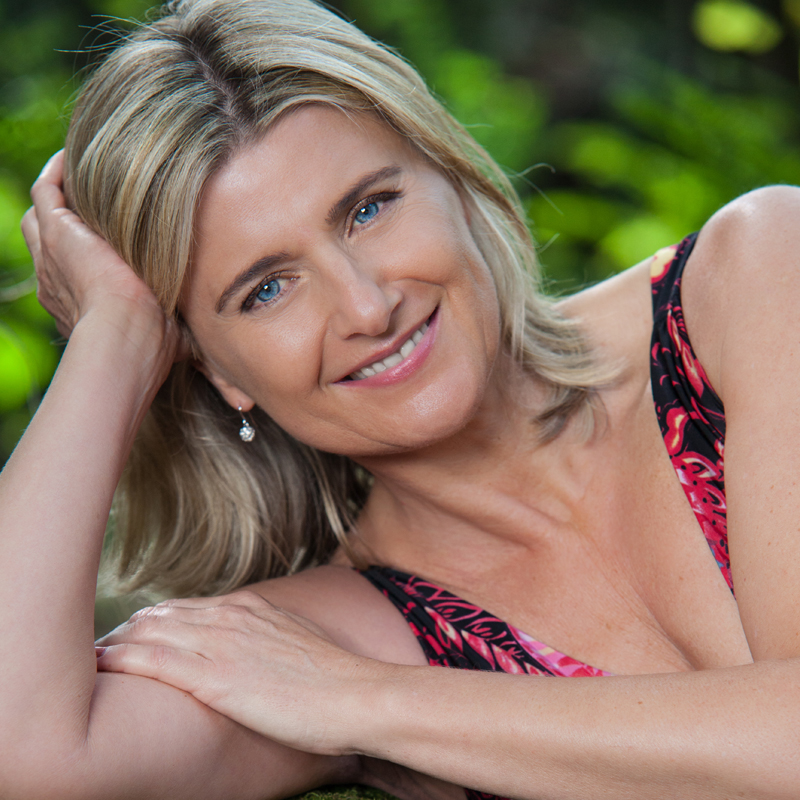 As a Spiritual Revolutionary, Jacqui Burnett Dares you to reboot your Spirit, to awaken your body, mind and soul, to Be Love in all that you Believe, Think, Say and Do.
View Full Biography