The question: As humans, why do we hold onto expected outcomes?
My last 12 weeks has seen my entire world change, including country, my living situation and committing to a relationship. This evolution has disconnected me from my whole being at times. In moments, I have forgotten that I am human and need to have compassion for myself during these significant changes.
My inner critic's violence has been rife over this period because I have not spent much time writing. Recently, I noticed the impact of this disconnection.
This past Saturday my partner and I had planned a romantic evening at the lodge that we were staying at in the Maasai Mara, in Kenya. I was excited as I had bought a new dress for the occasion. The lodge management had forgotten to inform us that the restaurant would be closed for the evening as they were hosting an outdoor barbecue for all of their guests. In this moment of unplanned change, I locked down and did not want to change my desire for a nice romantic evening alone with my partner. I did not want to get out of my beautiful dress and heels for jeans and a sweater. This made me angry at myself as I was desperate not to blame another for the unplanned change of circumstances.
At times of significant change, as I have recently experienced, a breakdown is evident without compassion for Self. I realized that in my moment of locking down and resistance, I was taking on old beliefs and not letting go of an expected outcome. But, for some reason I could not shift that evening. In this moment I simply could not embrace the Swahili philosophy of 'hakuna matata', a phrase I had heard all weekend, and one we all know well from 'The Lion King'. Exhausted from these past 12 weeks, I decided I needed to sleep and chose to retire for the rest of the night.
The next day we woke to a beautiful sunrise, and I recognized that I needed to change my attitude and examine my beliefs in order to manifest a joyful presence for the day. I made a conscious choice to open up to the universe for understanding, and I committed to being kinder to myself.
We made our way to breakfast before our drive to the airstrip for our charter flight home. At breakfast the Lodge Manager asked us if we would like to drive past the scene from the movie 'Out of Africa' where Meryl Streep and Robert Redford had a romantic picnic. This seemed like a splendid idea.
After a spectacular breakfast from one of the world's finest Chef's (in my opinion), we met our guide Jackson who was waiting for us by his vehicle. Milka, the Lodge's Operations Manager, wanted to join us for the ride. I expressed that it was not necessary, but she replied and said, "Hakuna matata, I think it will be a good start to my day."
Jackson and Milka took us to the viewing spot and within seconds I was truly filled with the face all things beautiful and magnificent. Again, I reflected how just the evening before I had locked down in frustration even after a few days of being surrounded by this magnificence. As a student of connection with Self and Source, I remained curious as to why I, or we humans, so often disconnect like this.
On the drive down to the airstrip Milka shared some of her life with us as my partner asked her questions.
Milka told us that she had worked in over 4 countries and was blessed to be back in Kenya, working as the Operations Manager of two lodge camps. She also told us of her love for ensuring that young girls in Kenya are educated, including important human rights issues like female circumcision. Milka shared that the foundation that she was involved in spread to over 400 girls and young woman in the region.
But, what was of the most importance, beyond anything that she had accomplished, was the joy with which she expressed her love for her life. Second by second it became clear that this soul was filled with love for Self and the life that she had been given. Her desire to share her radiance with the world was obvious. Her God (Source) connection was visceral, and like honey to a bee I was in love with this soul in minutes.
On listening to how full her life has been, my partner teasingly said, "Wow, Milka and to think you have achieved so much and you don't look a day over 25."
With laughter she replied, "You know my mother forgot my birth date and so I choose mine. If I have to fill a form in, the year changes and this makes things so much fun. I usually choose to have my birthday at the end of September or October for two reasons. The first reason is that it is a joyful time for all in the Maasai Mara as the rains come, and secondly if you make your birthday at the end of the month one is sure to get presents, as people have received their pay. I guess I am lucky that I don't know my birth date."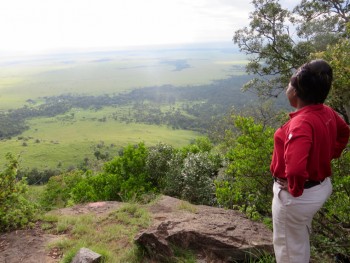 These simple, beautiful words hit me right where I needed to hear it. The universe had indeed given me my answer. Our lives are only manifestations of the boundaries of our limiting beliefs and our attachment to the outcomes. Somehow the evening before, I had once again disconnected from my soul and simply forgotten.
Here this beautiful woman, filled with love for Self and all others, was a true expression of all that is required in connection with Self and Source. I was so grateful for meeting Milka that I let go of my attachments, certain that the rest of my day would unfold as it was supposed to.
So to all of you, thank you for your support this year and have a wonderful festive season. I look forward to connecting with you in January when we will start again with our Dare to Ask Journey. For information about what we will be doing in January, click here.
Warm love and regards,
Jacqui
Perfectly Imperfect Author and Speak, Spiritual Revolutionary and Warrior of Self.
This blog is dedicated to Milka and Jackson, thank you for your love and bringing me back to the present. And, to Paul for asking me when I would get back to my desk as he missed my writing, thank you for your continued support and for printing off my work and distributing it to others.
And, lastly a question of love and laughter to my mother, "Did you ever think you would hear me wanting to keep a dress and heels  on, over jeans and sneakers?" Love you always.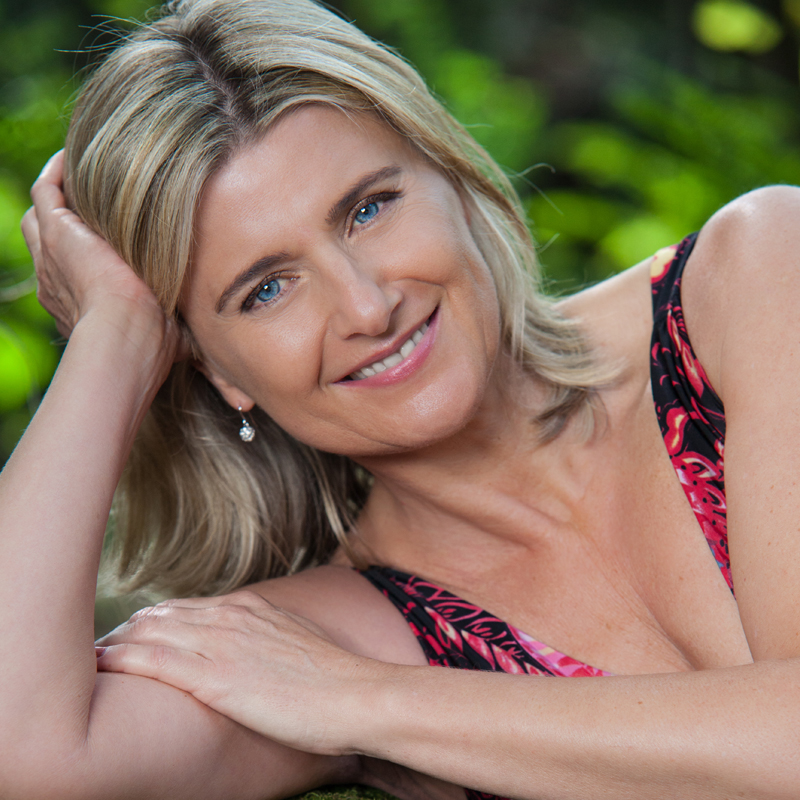 As a Spiritual Revolutionary, Jacqui Burnett Dares you to reboot your Spirit, to awaken your body, mind and soul, to Be Love in all that you Believe, Think, Say and Do.
View Full Biography