How to live a Life of Joy
We all want to be seen, accepted and loved. Yet, without fully seeing, accepting and loving ourselves how can we be fully present to allow others to see, accept and love us?
From the early philosophers and theologians advising us to "Know Thyself" to the most current self-help, psychological, coaching, mystical and spiritual teachings advocating a journey of Self-Love, the fundamental questions are always the same:
Who are we?
Why are we here?
What purpose do we serve as human beings with the life that we have been given?
The Dare to Ask Journey addresses this foundational questioning and helps you to access your Inner Wisdom allowing you to live a conscious life that is filled with joy.
You might ask why I proposed the journey of awakening as a "Dare to Ask" journey and my answer is simple: One needs courage and discipline to ask yourself to live an integrated life where we honor and nurture all we are made up of: Mind, Body, Soul and Spirit, without neglecting any part of ourselves.
The art of developing a fully integrated way of living in the world is a journey towards Self-mastery and a journey towards wisdom that your Spirit and Soul will carry beyond the mind and body of this life.
Do you have the courage to WAKE UP to yourself and see how your individual beliefs, thoughts, behaviors and spoken words affect you and those around you?
What does this entail?
As the year unfolds, I'd like to take you through a guided step-by-step process to help you (re) connect with your entire being (body, mind, soul and Spirit), a process leading to self-acceptance, self-love and the joy of being in the present moment.
On this daring journey, you'll cultivate self-awareness by building a connection with, and aligning your internal being (beliefs and thoughts) and external being (behaviors and spoken words). This will allow you to begin to live in and reflect out your True Self in an integrated way from all parts of your being.
As you make your way through this courageous process identifying the stories of shame, guilt and/or blame that you are attached to, you'll begin to access your courage. This will help you step out from behind the fear of your stories and live the life you want, in your full individual expression.
What will you learn?
Step 1 – How to SEE Yourself
Many of us are unaware that everything in life is a choice. If you listen deeply, you will often hear yourself choosing to say, "I can't because…", "If only…" or "I wish…" These thoughts of fear or regret are attached to your stories of blame, guilt and shame and cause you suffering. But you can choose to change this as you acknowledge that your attitude of choice is your most powerful gift.
Your choices are informed by your beliefs and your beliefs impact your thoughts, behaviors and spoken words. Changing or shifting a limiting belief is challenging as they are mostly developed in your informative years by your societal and parental narratives.
Being able to SEE yourself clearly, means having the courage to question and examine your beliefs so you begin to unravel the stories you have created about yourself and life and what you have made them mean.
Changing or shifting your limiting beliefs so that you can lose your attachment to your stories, will show you how your limiting beliefs are not real, they are simply a choice held in the mind, keeping you attached to unhealthy emotions and your stories of blame, guilt and shame.
Step 2 – How to ACCEPT Yourself
While change is undoubtedly hard, you also need to find the capacity to accept what you can control and what you can't control.
Changing your relationship with your stories doesn't mean that you should forget or deny them. Many of you have suffered as a result of something sad or tragic happening to you. This is part of your human journey.
But what is also part of your human journey is integrating these painful events into your life in a way that serves you, free from the pain and your stories of blame, shame or guilt. As the old sages say, "the only way to transcend pain is to acknowledge that you experienced it."
You can only "let go" of the attachment once you have dealt with the emotions that underlie your stories. In short "Pain suppressed is pain depressed". Being able to fully ACCEPT yourself means transcending and taking the courageous journey with "Pain felt is pain dealt", as you can't heal what you can't feel.
By fully accepting yourself and all the events that have happened in your life, you will find courage to identify and control your thoughts. Your thoughts are embodied. In order to change negative thoughts and habits that do not serve you, you will learn how to manage and feel your feelings in the face of all that is unknown in order to embrace new ways of thinking.
Step 3 – How to LOVE Yourself
Once you have made a move towards your required change, you will need to develop skills and discipline to keep you focused on the change.
More often than not, you are changing behavior that has been embedded in your way of being for decades, so in truth you need to have patience, discipline, practice and momentum.
Being able to LOVE yourself means having courage to honor your choice of change while maintaining compassion for yourself in order to embody these new behaviors with conviction.
In this process of developing love and trust for yourself and your choices, you will start to experience more joy in your daily living and in your journey towards self- mastery. Any potential resistance from yourself or others will be dealt with the compassion of assessment and observation, free from judgment or evaluation.
Step 4 – How to OPEN to love and compassion for all
Once you have learned to see, accept and love yourself, the art of being able to open to love and compassion for all is a relatively natural step that unfolds.
In fully identifying with the "Self/Spirit" of who you are, you will open to the fact that as a soul you are no different to all others and see that all humans are traveling the same journey towards awakening. You will learn practices for mastering the art of assessment and observation for your day to day living alongside others, so that it becomes an embodied way of being.
Once opened to the Universal Wisdom that connects your Spirt and soul with all others, you will see that you can transcend the human differences of body and mind, as you open to love for all.
In this realization of wakening the desire to connect with the energy of God / Universe / Love (call it what you will), where all Spirts and souls flow into one becomes a desire that needs to be nurtured, without losing perspective of your day to day requirements that exist while living as a Spirit of soul in a body and a mind that brings forth your individual truth in the world.
The Dare to Ask Journey is a modern-day pilgrimage for those willing to question what they believe to be true.
Each Dare to Ask Step will invite inner reflection and interesting exercises, helping you to cultivate an awareness of Self and an understanding of how your individual beliefs, thoughts, behaviors and spoken words affect you and those around you.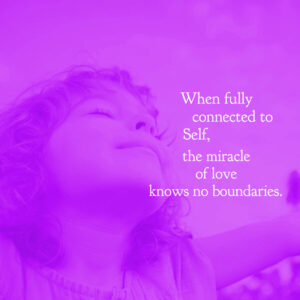 In this DARING process of questioning, you'll discover new ways of believing, thinking, behaving and speaking in order to fully open to living with purpose and joy in an open connection with Self and all others.
After all, don't we all want world harmony?
So are you looking for change this year and feeling daring enough to step out from behind your fears?
If you are, stay connected and start you own Dare to Ask Journey. In the blogs that follow on from this one, I'll be introducing you to your first daring topic: 'The scariest part about change: Questioning your Beliefs.'
Our fear is what holds us back and I'm going to be sharing with you how to allow fear to have its place, but not let it get in the way through 20 easy to understand exercises.
I'm so excited to be sharing this journey with you!
Before I go I'd like to share this powerful poem by Ruth Burgess. It was handed to me on a pamphlet as I stumbled into the Deer Park United Church in Toronto early in 2013. I was feeling significant pain during a massive change in my life, and with temperatures below freezing I was looking for warmth and connection with other souls and found great comfort in reading it.
Meditation
The desert always waits, ready to let us know who we are-
the place of self-discovery.
And whilst we fear, and rightly,
the loneliness and emptiness and harshness,
we forget the angels,
who we cannot see for our blindness,
but who came when God decides that we need their help;
when we are ready for what they can give us.
– Ruth Burgess
Click to subscribe to this BLOG and receive a free guided meditation.
Warm love and regards
Jacqui
Perfectly Imperfect Author and Speaker, Spiritual Revolutionary and Warrior of Self.
Note: While I love attending various spiritual teachings in Churches, Temples, Synagogues, Universities and other institutions that don't discriminate or judge the teachings of another, please note that my writings are non-denominational as I am of the belief that access to a spiritual life and a connection with God (Universe, Source, Love, call it what you will) is available to all and does not require a single or specific dogma. When I refer to or quote the work of any of the many great spiritual teachers, I do not advocate the teachings of one above the other; at the same time, I comfortably and openly have my favorites.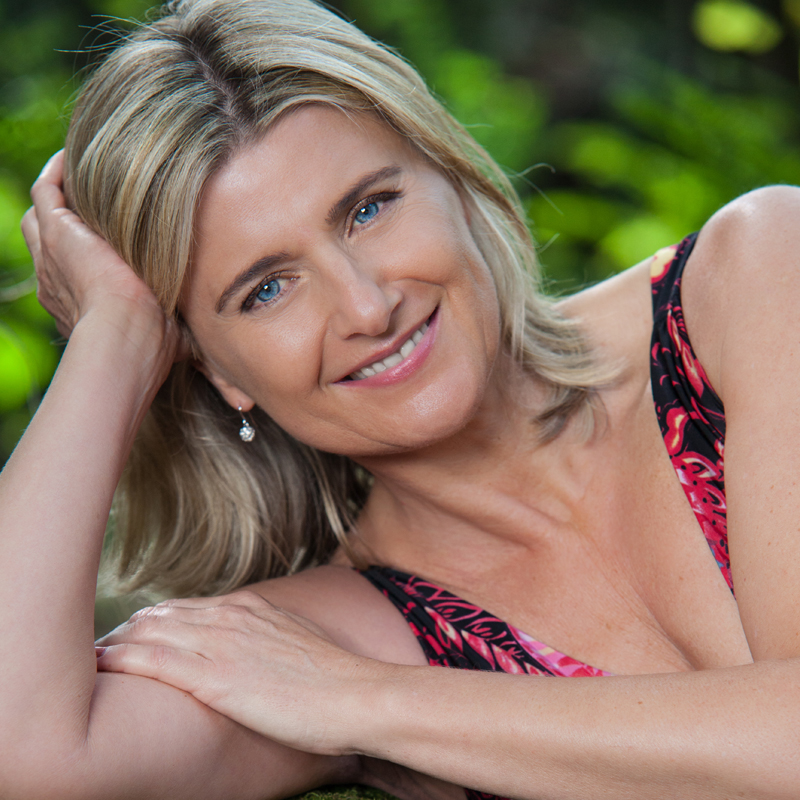 As a Spiritual Revolutionary, Jacqui Burnett Dares you to reboot your Spirit, to awaken your body, mind and soul, to Be Love in all that you Believe, Think, Say and Do.
View Full Biography