Why is it easier to live in True Will with planned change? Why do we resist the flow of life with natural and unplanned change?
I have been asked by many people what "True Will" really means, so let me try to explain.
When embarking on a change such as losing a few pounds or moving house, are these moments in your life's journey an effort or enjoyable? When these ways of being feel like an effort, then you are living in false will. When it is effortless and enjoyable, then you are living in True Will.
Let me share a short story to illustrate my point.
Recently, I was heading to visit a friend in London for lunch. Aware that his work schedule was demanding, I made sure to arrange a time that suited him because my schedule had more flexibility.
The day before we were supposed to meet we reconfirmed our 1 pm lunch appointment. I relied on public transportation to get to the city center because I was staying in Twickenham and decided to take the 11:30 am train into the city.
I did my best to be as punctual as possible, but realized at 12:45 pm that I would probably run five minutes late. Immediately, I sent my friend a text to let him know that I was running a little late and went underground.
As I came out of the underground, at St James Park Station, I saw that my friend had responded with an apology. There had been an issue at work so he had to take a call from their lawyers and he had no idea when the call would finish.
I felt a little sad, as I dearly wanted to see him. But, I looked up at the sunny London sky and wondered where exactly I had landed in this big beautiful city. I headed towards the closest street side map.
I was delighted to see that I was only a few minutes away from Westminster Abbey, Big Ben, the House of Commons and the Palace of Westminster.
I thought, "Wow, awesome," as it had been over 20 years since I had last visited these sites. With a spring in my step, I headed in that direction without further thought. I also sent my friend a text letting him know that I would be in the area, so if he had time, we could still meet for coffee.
After soaking up the magnificent buildings, I decided to head into St James Park and walk towards Buckingham Palace, another site that I had not fully appreciated in over two decades. When I was less than two minutes from Buckingham Palace, I received a message from my friend asking me if I was still in the area.
I responded that I was about twenty minutes walk away. He texted back saying that he had the next hour free and asked if I still wanted to grab coffee. I immediately turned around, waved Buckingham Palace good-bye, and met with my friend.
Over coffee my friend apologized again for messing me around and I simply smiled and told him that it was not a problem. I also told him that I had an amazing time and was delighted that we had managed to connect.
This is living in True Will: moving with life in its natural flow, accepting each moment as it presents itself and staying present for what is exactly right in front of you, moment-by-moment. We only need to look at nature to see how trees, plants and flowers accept each new season with grace and flow.
I confess that I have not always managed to live my life in True Will. When I hear my friends complain or blame about someone messing with their time, I think of all the moments that I might have grumbled to others (or myself) in the same manner. In the past, I might have considered my friend to be inconsiderate of my time or a slave to his job. But none of these possibilities had even entered my thoughts, behaviors or spoken words as I accepted the flow of my day, and it affirmed that the fundamental foundation of my beliefs have changed.
In truth, my friend is one of the most kind, and considerate, people that I know.
The events happening in my friend's life were his to decide and not mine. Sure they impacted me, but they also opened me up to many other moments, and they were beautiful moments.
I got to soak up some of London's finest, most beautiful architecture. I got to chat to two young foreigners who asked for directions and realized ten minutes later that the directions I gave them were completely wrong. I got to walk in St James Park, bursting with spring flowers. I got to witness swans and ducks dancing with children as they fed them with glee and delight. And, even better yet, I still got time with my dear friend.
But, how do we get to a place of being able to live in True Will?
First, we need to be conscious of our human ways of being with our beliefs, thoughts, behaviors and spoken words.
Second, we need to learn to accept the flow of life, moment-by-moment no matter our original intention.
Third, we need to let go of the attachment to expectations of our original intention.
Fourth, we need to develop practices that help us stay grounded in conscious awareness so that we can remain a witness of Self.
And lastly, here in truth, we can honor a way of living in True Will.
In this place of living in True Will, as we witness the flow of living, we can open up to a way of being that is in the now. In this new way of being, as adults, we can be like a young child mesmerized by the beauty and magnificence of each moment. Here we get to experience purpose and joy.
In full presence of True Will we are able to embrace and embody our Soul Nature.
As I mentioned before, at times, I have lost the ability to be present for myself. But my Dare to Ask Journey has helped me examine my way of being, and allowed me to reconnect with my soul nature, opening me up to the beauty of being alive moment-by-moment. A journey of truth that has yielded compassion for Self and all others, and one that has reconnected me to the greater world (God, Universe, Source). Here, in my late 40's, I once again dance with the swans and eat ice cream in the rain.
And in the moments when I am aware that I disconnect again, usually driven by fear or pain, I am grateful for my practices of meditation and prayer that keep me conscious. These spiritual practices help me to stay grounded in gratitude for each precious moment that I do have. Supported by these practices, and others, while accepting myself as a beginner, makes living in the moment easier as each moment arrives and passes.
Click to submit your Dare to Ask Question or Personal Story.
Warm love and regards
Jacqui
Perfectly Imperfect Author and Speaker, Spiritual Revolutionary and Warrior of Self.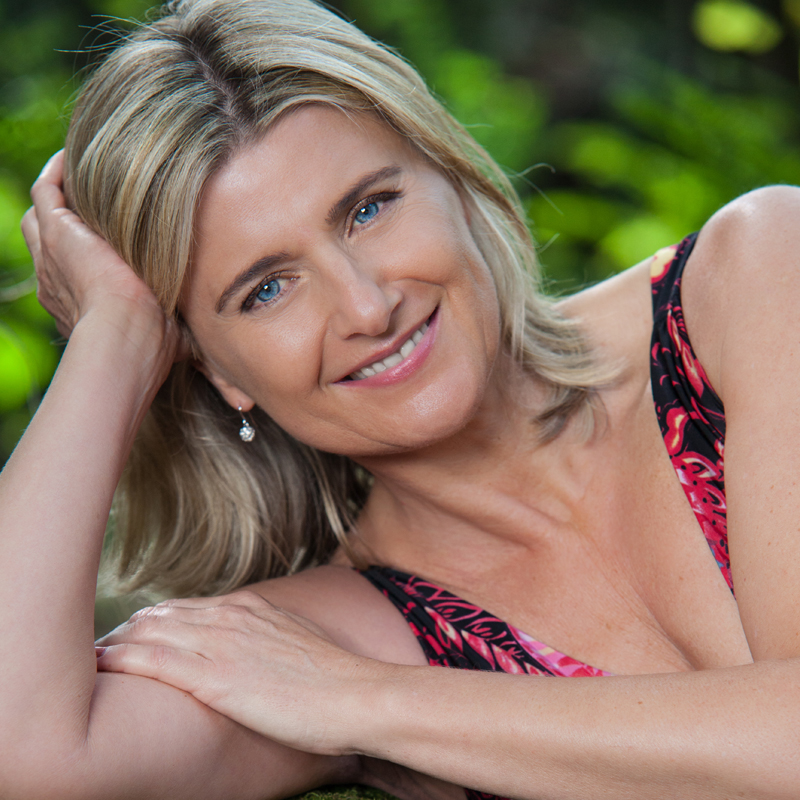 As a Spiritual Revolutionary, Jacqui Burnett Dares you to reboot your Spirit, to awaken your body, mind and soul, to Be Love in all that you Believe, Think, Say and Do.
View Full Biography