The Dare to Be Love Journey!
The path from spiritual awakening to being able to manifest miracles comes in many forms and can be overwhelming at first. That's why I've created an order of three workshops to get you from where you are currently in your life to where you want to be; the life that you dream of!


Miracle manifestation happens when you are 
integrated in body, mind, soul and Spirit, thereby allowing Universal Wisdom to work for you.
To fully access your super attractor power, I recommend following the natural order of the workshops. However, depending on where you are on your spiritual journey, each workshop can be done independently.
Meet Your Spirit Workshop: This workshop guides you to Meet Your Spirit (in less than 90-minutes), the part of you that is beyond your body, mind and soul. Here you will learn what your Spirit is and how to access it. Beyond this, you will be guided to having a felt experience with your Spirit!
Meditation for Spiritual Connection: Once you have met your Spirit, this meditation workshop grounds you into the felt experience of the four elements of Self (body, mind, soul and Spirit). Learn to practice the discipline to 

A

ccess Your Spirit Daily

, allowing Connection to flow naturally with Universal Wisdom in your everyday life.
Miracle Manifestation Workshop: After learning how to connect with your Spirit, this workshop teaches you how to embody the wisdom, grace and courage gifted from Universal Wisdom so that the Spiritual Revolutionary within you can

W

ork With Your Spirit

to question and examine where your beliefs are lacking Love. With Love Infused Beliefs, Miracle Manifestation flows naturally.
Become a Spiritual Revolutionary and Manifest the Miracle of a Joy-Filled Life!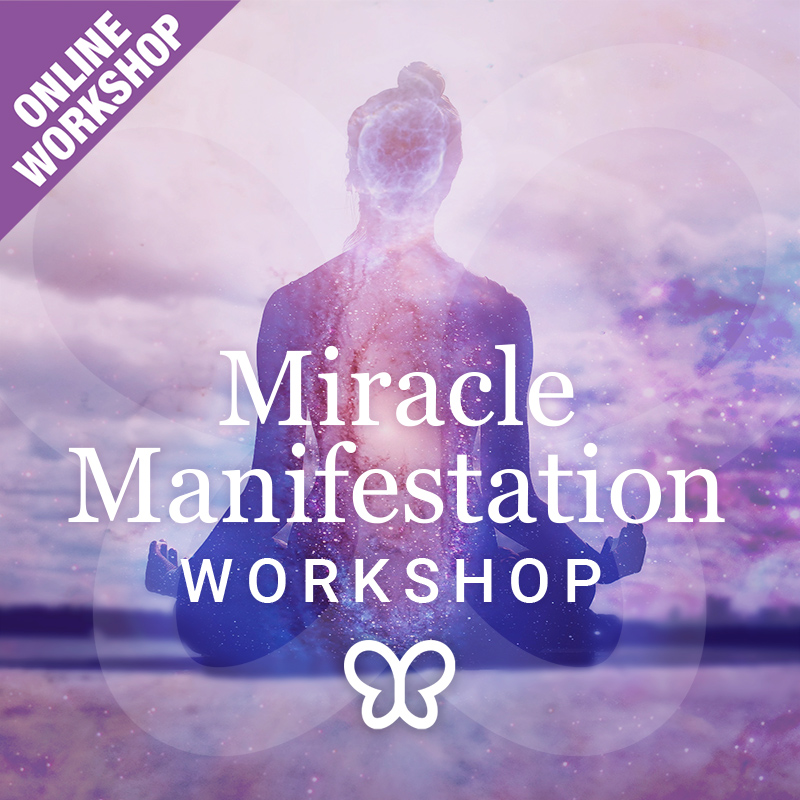 Develop the practice to embody the wisdom, grace and courage to question and then change your limiting beliefs into Love infused beliefs by Working With Your Spirit, thus allowing for miracle manifestation.
Reboot Your Spirit and Manifest a Joy-Filled Life Beyond Your Wildest Dreams!
Subscribe to the Dare to be Love newsletter to stay informed.